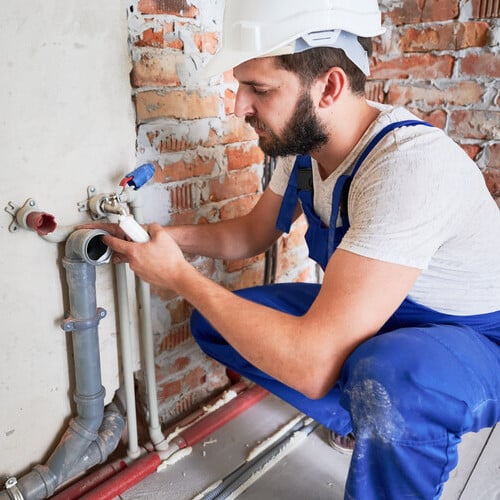 Dealing With Old and Damaged Pipes
Your pipes are the circulatory system of your plumbing, and they need to be in good condition for your plumbing system to be able to operate effectively. Unfortunately, all good pipes can wear out over time, and when they do you could be experiencing a number of different problems. Examples of issues you may experience due to old and damaged pipes include everything from serious leaks to burst pipes and flooding. If you have noticed signs that may indicate it's time for whole house repiping, our team can be there to provide the assistance you require. For whole house repiping in Allen, TX or the surrounding area, reach out to Thorough Plumbing. Call today at 469-253-5530 to get things started with a consultation. 
When to Schedule Whole House Repiping
It can sometimes be difficult to determine whether you simply need a plumbing repair or if a service such as a whole home repiping may be the right choice for you and your needs. There are a few factors that you can keep in mind to help you in making the best choice for your home. For example, if you have recently begun to experience a lot of leaks and related issues with your pipes, this can be a good sign that the pipes in your home are beginning to show their age.
Another thing that you can watch out for is a plumbing system that is showing obvious signs of corrosion. Corrosion is especially common in areas with poorer water quality, as the pipes in your plumbing system may be exposed to various different chemicals over time, all of which have the potential to lead to serious damage. Along with a water treatment service to help ensure you have the best quality water possible coming through your home, whole home repiping can be a good option to help ensure far more serious issues do not arise due to the exposure your home's pipes have seen to these chemicals over time.
Reach Out Today
It is also important to bear in mind that not all leaks and plumbing problems will be immediately noticeable. Having a plumbing professional conduct a plumbing video camera inspection is a good idea to get a better understanding of the current state of your plumbing system. This can help you make decisions about what needs to be done to keep your plumbing in the best shape possible. If you believe you may require whole house repiping in Allen, TX or the surrounding area, just reach out to us. Call 469-253-5530 today.