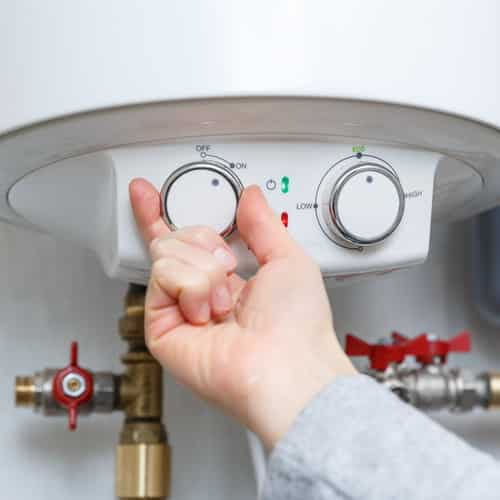 Your Source for Hot Water
A water heater is a device that heats water for various uses, such as bathing, washing dishes, and laundry. It is typically located in the basement or garage, and it can be either gas or electric. When choosing a water heater, you'll need to consider the size of your home, the number of people in your household, and your hot water usage habits. Our team can help walk you through your options including both storage and tankless water heaters, and we will lend a hand as you decide which choice is right for your home. For water heater installation in Allen, TX and the surrounding area, just reach out to us. Call 469-253-5530 today to learn more about the options available to you. 
When to Schedule Water Heater Installation
Our team can provide all the assistance you need whether you are having a brand-new water heater installation or you're seeking a water heater replacement for an older model. We understand that there are many different factors to consider when you need a new water heater, and our team will work with you from the beginning to ensure you are getting the right option for your home and all your individual needs. 
You may be wondering whether it is the right time to schedule a water heater installation for your home. There are a few things that you can consider to determine whether you may need a water heater replacement. For example, if you are not currently receiving enough hot water to help with all of your family's needs, you may want to consider upgrading to a model with a larger tank. Along with this, it is important to remember that a water heater replacement will typically be needed after a certain amount of time. Typically, a gas water heater will last for around eight to 12 years, while an electric water heater may have a lifespan of around 10 to 15 years.
If you aren't certain whether you may need water heater replacement our team can be there to help determine if a tank water heater installation is the right choice for your home. We can also provide other services including water heater repair as necessary.
Reach Out Today
If you're ready to schedule a water heater installation in Allen, TX or the surrounding area, our team is available to provide the assistance you need. We can also help with tankless water heater installation and emergency plumbing repair when a problem arises. Call today at 469-253-5530.