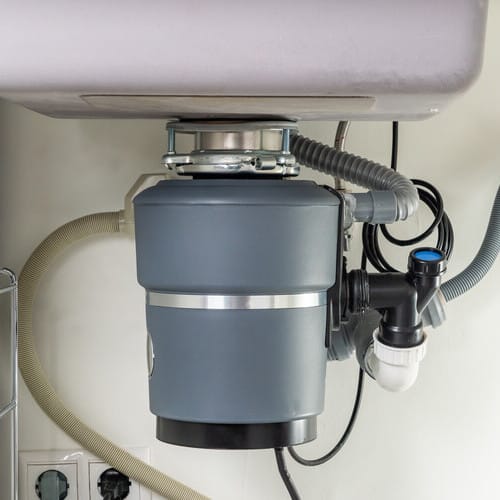 Dealing With a Damaged Garbage Disposal
Your home's garbage disposal has the important task of helping you get rid of food waste. Because of that, a damaged garbage disposal can be a major inconvenience. However, when you need help with garbage disposal repair in Allen, TX and the surrounding area, Thorough Plumbing can be there right away to provide the repair services you need. If you are ready to learn more about how our team can help you, give us a call today at 469-253-5530 to speak to a member of our team.
When Do You Need Garbage Disposal Repair?
First and foremost, a homeowner must be able to identify potential problems with their garbage disposal. The typical garbage disposal is a complex piece of equipment, and because of that, there are many different problems that can arise. These problems typically have to do with clogs within the drain of the garbage disposal. Other problems can include electrical system issues that can keep the garbage disposal from operating or damaged seals that lead to leaks.
Among the most common issues that can arise is jamming in a garbage disposal. Jamming can occur when a large amount of waste or waste such as bones is flushed into the garbage disposal, where it can become trapped in the grinding mechanism. Signs of problems with a garbage disposal unit can also include foul odors coming from the unit, as this can indicate a build-up of waste inside. Issues such as excessive noise coming from the garbage disposal or smoke emanating from it during use can also be a clear sign of a faulty motor.
There are a few things homeowners can do on their own to get and keep their garbage disposal in the best condition possible. However, in many cases, garbage disposal repair is the most effective way to get a garbage disposal unit operating properly again. With garbage disposal repair, a plumbing professional will also be able to look over the garbage disposal thoroughly and determine the best course of action moving forward, whether that is a repair or the installation of a new garbage disposal.
Your Source for Reliable Repairs
Our team can be there to provide the help you need when you are seeking garbage disposal repair in Allen, TX or the surrounding area. We can also help with other emergency plumbing repairs and leak detection services as needed. To schedule your services, get in touch today by calling 469-253-5530.