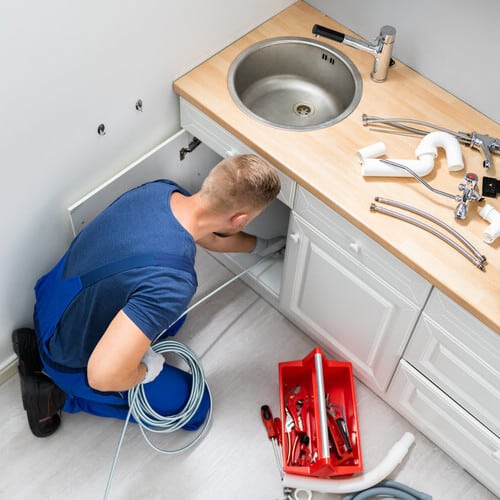 Keep Your Drains Operating Effectively
The importance of your drainage for your plumbing system also means that there are various issues that can arise when your home's drainage system isn't maintained properly. Whether you're in need of urgent services such as drain repair or you're looking to keep your system in shape with a drain cleaning, you can rely on our plumbing professionals. For drain repair or drain cleaning in Allen, TX and the surrounding area, Thorough Plumbing can be there to help. Give us a call today at 469-253-5530 to learn more about our services. 
When to Schedule Drain Cleaning
Regular drain cleaning is essential for keeping your home's plumbing system in the best shape possible. It is generally a good idea to schedule a drain cleaning on an annual basis. During this cleaning, the plumber you work with will purify your pipes and clear them of any built-up residue and blockages in your drainage that you may be experiencing.
Another great benefit of regular drain cleaning is that, during this process, your plumbing professional will be able to identify any issues you may be experiencing in your drains. This can include damage or corrosion to the drains that make up your system, along with issues such as loose connections or water leaks that may otherwise have gone unnoticed. After identifying these issues, your plumbing professional can work with you to provide the drain repair you need.
Identifying the Need for Drain Repair
Drain cleaning is an essential task that should be completed regularly. However, there may be other circumstances in which a drain cleaning or drain repair is necessary. This makes it important for homeowners to know the signs that can indicate a need for drain cleaning or drain repair.
Among the most notable signs a drain repair is needed is standing water around the pipes surrounding your drainage system. You can also watch out for especially slow-moving drainage of water or problems such as repeated backups in your plumbing. Other signs that may indicate a need for drain cleaning or drain repair include foul odors coming from your drains or strange sounds such as gurgling.
We're Ready to Help
We can be there to lend a hand if you're seeking drain repair or drain cleaning in Allen, TX and the surrounding area. We can also be there to help with services such as emergency plumbing repair and plumbing video camera inspection when needed. If you're ready to schedule your services, give us a call today at 469-253-5530.