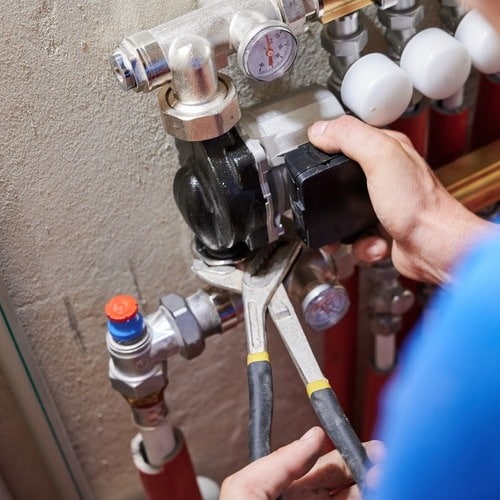 High-Quality Plumbing Products
Pumps and valves are used throughout modern-day plumbing systems, and they help with important tasks such as controlling the flow of your water and preventing problems such as backflow. There are many types of pumps and valves available on the market today, and in addition to receiving a high-quality product, it's also important to ensure these items are installed and maintained correctly. When you need help with plumbing pumps and valves in Allen, TX or the surrounding area, the team at Thorough Plumbing is available to help. Call today at 469-253-5530 to learn more about the services that we can provide. 
Types of Plumbing Pumps and Valves
Plumbing pumps and valves provide similar functions within plumbing systems. However, they help with tasks such as controlling water in two very different ways. Plumbing pumps have the important task of helping move water from one point to another within your system. Meanwhile, valves control the rate at which water is able to move within your system.
Your plumbing may use many different types of pumps and valves. Some of the most common types of plumbing pumps include:
Sump pumps: These pumps help with basements or lower levels that are prone to accumulating water, and assist in moving the water out to prevent damage.
Sewage ejection pumps: These pumps are installed within septic tanks and help in moving wastewater through the system.
Transfer/pony pumps: These pumps can help in emergency situations and help in moving large amounts of water, as may be needed when there is flooding.
Along with these various types of plumbing pumps, there are many different types of plumbing valves that may be used in your system. One of the most commonly used types of valves in plumbing systems is the gate valve. This valve uses a solid metal gate that either stops or allows water to flow based upon your needs. Other options include butterfly valves, ball valves, and globe valves, each of which serves a different purpose in your system.
Get in Touch Today
Our team is ready to lend a hand, whether you need help with a pump or a valve in your plumbing system. We can be there to provide installation of a new pump or valve or we can lend a hand with the maintenance of these tools as necessary. We can also be there to assist with various other services including plumbing video camera inspections and emergency plumbing repairs.
For help with pumps and valves in Allen, TX or the surrounding area, just get in touch with the team at Thorough Plumbing. Give us a call at 469-253-5530.