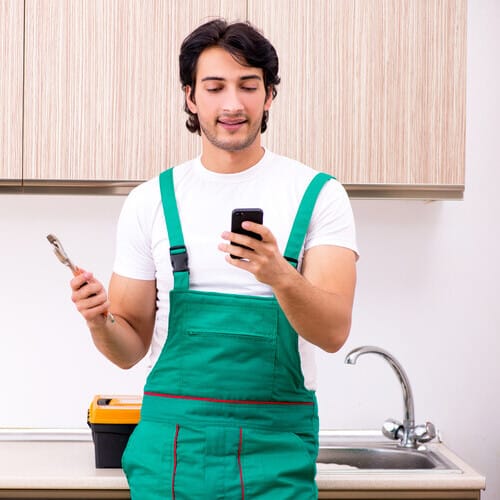 We're Ready to Help
It's always important to get help with your plumbing services as quickly as possible. This is because neglecting a plumbing issue can quickly lead to far bigger problems that can be far more costly to take care of in the long run. However, when you're searching for a plumbing contractor, you want to be certain you get assistance from a professional with plenty of knowledge and experience. When you need a plumbing contractor in Allen, TX or the surrounding area, the team at Thorough Plumbing is available to provide all the assistance you require. Reach out at 469-253-5530 today to speak to a member of our team.
A Plumbing Contractor for Every Need
The team at Thorough Plumbing has the knowledge and experience needed to take care of a wide variety of plumbing services. There is almost nothing you could throw at us that we couldn't handle! Whether you are experiencing issues with one of your plumbing fixtures such as your toilet or your shower or you have a leak in your plumbing line, our professionals can be there right away to identify the source of the issue and to provide the work necessary to get your plumbing system back in shape. This is in addition to our emergency plumbing repair services, which are always available to ensure you get assistance when a problem arises.
In addition to our wide range of repair services, our team can be there to lend a hand with the installation of new components for your plumbing system. Whether you are looking to upgrade a part of your plumbing system such as the faucets or you are in need of services such as whole house repiping for a system that is out of date, our professionals can ensure you get all the work necessary.
We're Waiting for Your Call
Our team is ready to provide you with all the services you require for your plumbing system. We're ready to answer your call and schedule your plumbing services. When you need a plumbing contractor in Allen, TX or the surrounding area, just reach out to us. Call today at 469-253-5530.
1314 W. McDermott Dr. #106-727
Allen, TX 75013