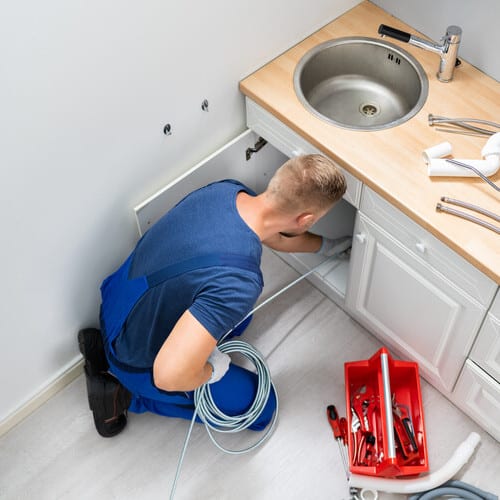 Preventing Health and Safety Problems
Emergency plumbing problems can pose numerous health and safety risks, such as contaminated water or gas leaks. Professional emergency plumbers such as the team at Thorough Plumbing  have the knowledge to address these risks safely, ensuring you don't have to worry about the possibility of much more serious issues arising. We can be there 24/7 to provide you with the high-quality service you need when you are seeking emergency plumbing in Little Elm, TX. Give us a call at 469-253-5530 to schedule your services.
An Emergency Plumber in Your Area
Our team of emergency plumbers stands ready to provide swift and reliable assistance when plumbing crises strike. With round-the-clock availability, we ensure that help is just a phone call away, whether it's the dead of night, a weekend, or a holiday. Our experts are equipped with the knowledge and tools to tackle critical issues like burst pipes, sewer backups, gas leaks, and more. We bring professional expertise under pressure, diagnosing problems accurately and implementing effective solutions. Count on us to safeguard your property, health, and peace of mind when unexpected plumbing problems arise – we're here to resolve emergencies with efficiency and care.
Get in Touch Today
We can always be there for you to provide all the assistance you need with your plumbing problems. When you need an emergency plumber in Little Elm, TX, just reach out to us to schedule the services that you are seeking. Call today at 469-253-5530 to speak to a member of our team and get things started.