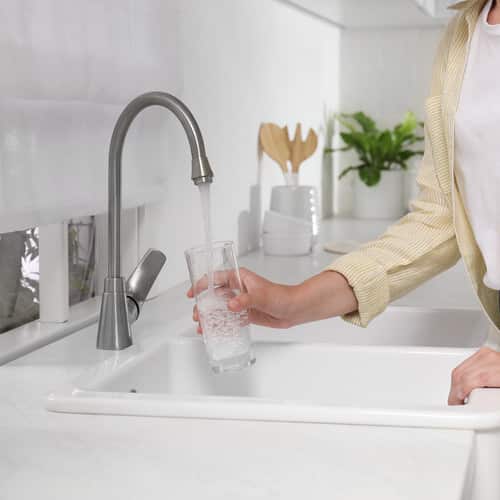 Enjoy Fresher, Cleaner Water
Water is an absolute necessity. Unfortunately, our home tap water isn't always as fresh and clean as we would like it to be. It can be filled with numerous contaminants, which can originate from natural sources, industrial processes, agricultural runoff, and aging infrastructure. Among the many different types of contaminants commonly found in modern-day tap water are chlorine and byproducts from chlorine, heavy metals, microorganisms such as bacteria, and pesticides to name just a few. Fortunately, you can enjoy fresher and cleaner water with just a few modifications to your plumbing system. If you're interested in a home water treatment system, our team can be there to help. For a water treatment company in Allen, TX or nearby cities that you can rely on, contact the team at Thorough Plumbing today. Call 469-253-5530 to get things started.
A Reliable Water Treatment Company
Given the potential health risks associated with these contaminants, homeowners are increasingly turning to home water treatment systems to ensure that their tap water is safe and free from harmful substances. Different treatment methods, such as filtration, disinfection, and chemical removal, can be employed to address specific contaminants and improve the overall quality of water for consumption and everyday use.
Our professionals can be there to lend a hand with many different types of home water treatment systems. As your water treatment company, we will get things started with a free consultation to help determine which option is best for you and your individual needs. From there, we will provide a full installation using the highest quality materials possible for your new water treatment system.
Having a home water treatment system can offer a multitude of benefits that go beyond just the convenience of having clean water readily available. As concerns about water quality continue to rise, investing in such a system can provide you and your family with peace of mind and numerous advantages. This includes improved overall water quality, as you can enjoy fresher and tastier water. Removing contaminants from your water can benefit your plumbing system as well, as it can help to prevent the everyday corrosion and other issues you may experience.
We're Ready to Help
Our team is ready to lend a hand if you're interested in help from a water treatment company in Allen, TX or the surrounding area. Our team can also help with services including emergency plumbing repair and leak detection. To get things started, just reach out by calling 469-253-5530 today to speak to a member of our team.