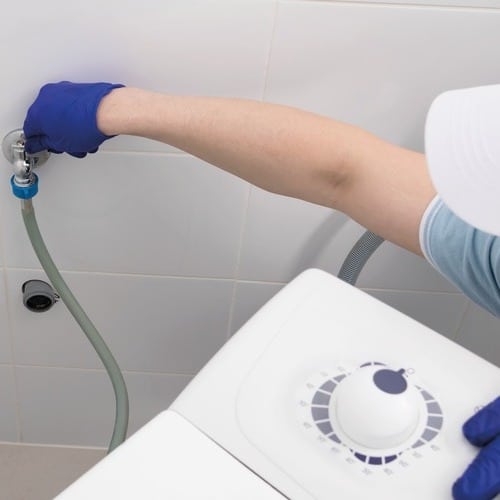 We'll Set Up Your Appliances
Numerous appliances are included as a part of the plumbing system in your home or building. Because of that, it's important to ensure that these various appliances are hooked up properly – this ensures that they will run properly, while also preventing potential problems. When you're searching for appliance hookup in Allen, TX or the surrounding area, you can count on the team at Thorough Plumbing to provide you with high-quality services you need. To learn more about how our team can help you, we invite you to give us a call today at 469-253-5530 to speak to one of our plumbing professionals.
Professional Plumbing Appliance Hookup
By definition, an appliance is a piece of equipment in your home or building that is designed to complete a basic task. There are many different appliances that connect to your plumbing system to perform these tasks. For example, the washing machine in your home or building is a common example of an appliance. Your washing machine needs to have continual access to water to be able to operate correctly. Another example you may find in some buildings is water fountains, which need to be able to deliver clean, refreshing water at any time. Various types of plumbing fixtures may also be considered appliances. Some examples include toilets, showers, and tubs.
When you need to replace any of the appliances in your home or building, you can rely on our plumbing professionals to provide the appliance hookup you need to ensure it operates correctly. Our professionals can take care of any work that is necessary as a part of the appliance hookup process while also ensuring that the correct equipment is used to keep your new appliance operating correctly. We can be there every step of the way, taking the necessary steps to avoid any possible complications that could arise.
Get Help From Our Team
We're ready to lend a hand if you're seeking appliance hookup in Allen, TX or the surrounding area. You can rely on us to assist in hooking up your new washing machines, toilets, tubs, showers, and sinks along with other appliances that may connect to your plumbing system, such as refrigerators. This is in addition to other plumbing services we can provide, including emergency plumbing repairs and plumbing video camera inspections. If you need help, just reach out to us to schedule your services. Give us a call at 469-253-5530 today to speak to a member of our team.