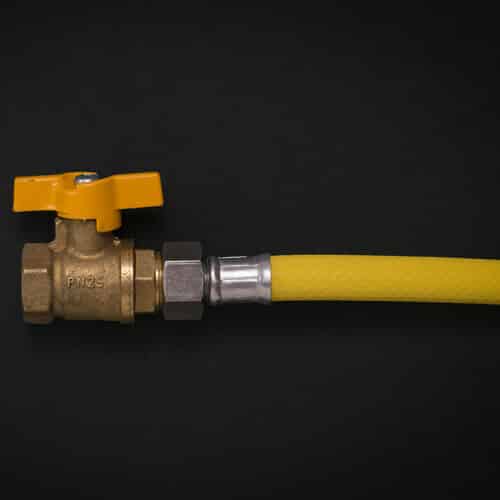 Dealing With Damaged Gas Lines
Your gas lines play a crucial role in the everyday operations of your home or building as they deliver the gas used to power various appliances such as your stove and heater. However, they also have the important task of keeping you safe, as a damaged gas line can quickly lead to numerous problems including health concerns such as gas poisoning along with an increased risk of fire or explosion. Because of this, it's important to seek out gas line repair immediately as soon as you notice signs of a possible issue. If you are in need of gas line repair in Allen, TX or nearby cities, you can rely on the team at Thorough Plumbing to help. Call us today at 469-253-5530 to speak to a member of our team. 
Professional Gas Line Repair Services
We can provide the gas line repair you need to prevent these much bigger issues from arising. However, it is important to know when a gas line repair may be necessary. This will give you the opportunity to schedule your repair services before far bigger problems have the chance to arise.
Gas lines are located both inside and outside of your home. In either case, one of the clearest indicators that you may require gas line repair is the rotten egg odor associated with natural gas. This is due to mercaptan, a chemical that is used to make natural gas more easily identifiable. You may also notice problems such as brown or dying plant life around the leak.
If you suspect there may be an issue requiring gas line repair, it is important to seek out help right away. Health issues can arise quickly upon exposure to natural gas, including symptoms such as dizziness, headache, nausea and vomiting, or shortness of breath. You may even notice problems such as confusion after prolonged periods of exposure.
Whenever there may be a possible issue, our team of professionals can be there right away to get to the source of the problem and provide the assistance you need. Services offered by our team of professionals in addition to gas line repairs include gas line installation, gas line pressure testing, and gas leak detection. 
We're Ready to Help
Our team is ready to help if you're in need of gas line repair in Allen, TX or the surrounding area. To schedule your services, give us a call today at 469-253-5530.