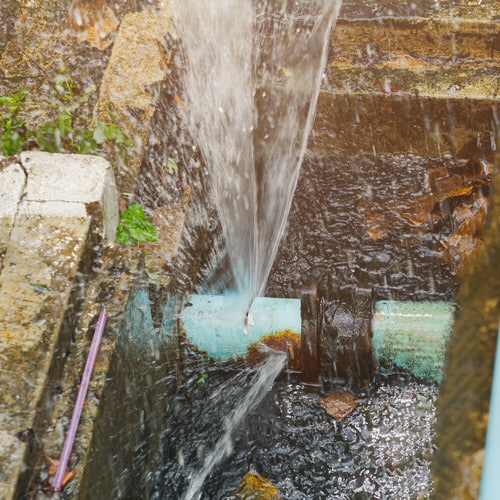 Dealing With Damaged Water Lines
Your water line is the main source of water to your home or business. Because of that, damage to your water line can lead to numerous problems, and it needs to be taken care of as soon as you notice any problems. You also need to ensure the quality of your repairs to prevent any further issues from arising. If you've found yourself in need of water line repair in Allen, TX or the surrounding area, the plumbing professionals at Thorough Plumbing can be there to provide you with the high-quality repair work you require. To learn more about the options available to you, we invite you to give us a call at 469-253-5530. 
When to Seek Water Line Repair
There are many signs that may indicate you are dealing with a damaged water line, and knowing what to watch out for can ensure you get the problem taken care of as quickly as possible. Among the most notable signs of a damaged water line is standing water in your outdoor space. If it is not due to a drainage issue in your lawn, standing water is often an indicator that a broken water line is leaking underground.
Low water pressure is another common sign that you may need water line repair. However, it could also be an indicator of other issues. The same is true of problems such as higher-than-normal water bills or strange noises coming from your plumbing system. You may also notice issues such as brown or otherwise discolored water coming through your home's plumbing. This is more likely to be the case if you notice the problem with all of your home's water rather than with a single faucet or drain.
In many situations, the only way to know for certain whether there is an issue that needs to be taken care of is by getting help from a plumbing professional. A plumber will be able to conduct a thorough investigation of your system through methods such as a plumbing video camera inspection. From there, they can provide you with any services necessary to restore your system, including water line repair if needed. 
Reach Out Today
Our team is ready to help if you are seeking water line repair or any other emergency plumbing repair services. To schedule your water line repair in Allen, TX or the surrounding area, we invite you to give us a call today at 469-253-5530.