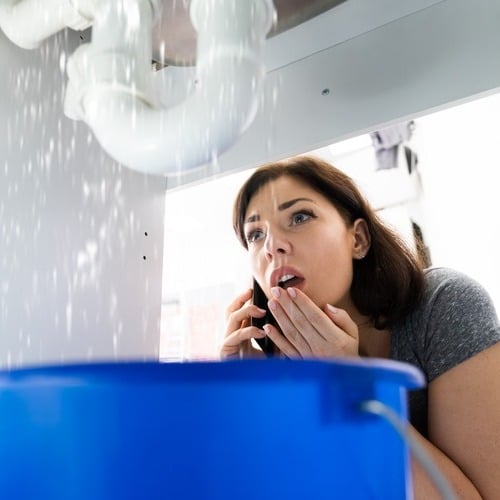 Identifying Leaks in Your Home
Leaks can arise at almost any time and in almost any part of your plumbing system. Unfortunately, if not identified quickly, a leak can become a much bigger problem that can lead to extensive damage along with being expensive to repair. This is why water leak detection can be such an important service for homeowners and business owners. Through water leak detection and testing, a skilled professional will be able to conduct a thorough examination of your plumbing system. From there, they can quickly get to the source of any leaks that you may be experiencing so you can get the leak repair services you need to prevent these issues and to keep your plumbing system running as effectively and efficiently as possible. When you need water leak detection in Allen, TX or the surrounding area, the team at Thorough Plumbing is ready to help. Call today at 469-253-5530 to schedule your services.
Scheduling Leak Detection and Testing
It is always a good idea to regularly schedule services such as leak detection and plumbing video camera inspection. Services such as these give you greater insight into what is going on with your plumbing system so you can identify potential problems and keep your plumbing system in the best shape possible. However, there may be some times when you notice signs that indicate you may be experiencing a leak or a similar issue somewhere in your plumbing system, even if that leak is not readily identifiable.
For example, common signs of plumbing leaks include moist or wet areas appearing within your home or on your property. You may also notice that your water bills are higher than they typically are, or that the overall water pressure in your home is lower than it should be. Other things that may necessitate water leak detection services include noticing rusted or corroded pipes, water stains along your walls or ceilings, or the growth of mold and mildew in similar areas.
With our water leak detection and testing services, our plumbing professionals will be able to get to the source of the problems you are experiencing. From there, we can make recommendations for services such as leak repair or even whole house repiping that can get your plumbing system functioning properly again.
Reach Out Today
Our team of plumbing professionals is ready to help if you are interested in water leak detection in Allen, TX and the surrounding area. To schedule your services, reach out to us today at 469-253-5530.